As an NZCB certified builder, CE Construction is able to provide you the most comprehensive residential building guarantee on the market.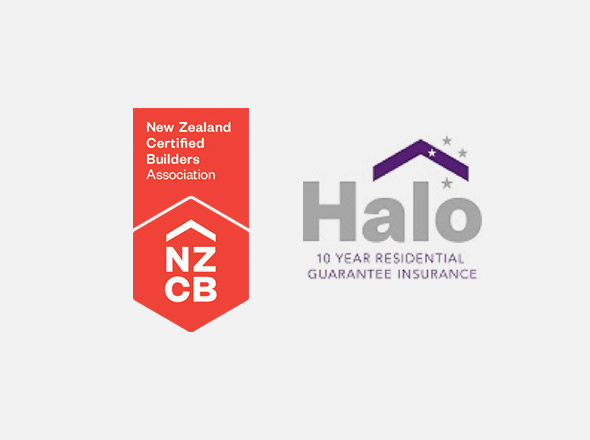 NZ Certified Builders have partnered with one of the largest insurance underwriters in the world, to bring you Halo – a 10-year residential building guarantee. It's a unique, independent building cover that's only available to people who build or renovate with an NZCB approved builder.
Rest assured that in the unlikely event something happens to our business or NZCB itself during your building project, you won't be out of pocket. Plus, if you sell your property within 10 years, the guarantee automatically passes over to the new owner.
So, what are you covered for?
Loss of deposit
Extra costs to complete the dwelling
Structural defects for 10 years including weather tightness
Non-structural defects for ten years
Alternative accommodation requirements
Moving into your new or renovated home should be hassle-free and rewarding. With an NZCB approved builder, you'll get just that.
NZCB builders are the best in the business with a solid reputation built on the highest standard of knowledge, skills and expertise.
---
**It is very important to be aware that engaging a member of NZCB does not automatically mean that you will have the backing of the Halo policy. Documentation must be completed with your builder and submitted to the insurer. Confirmation of cover being in place is your receipt of a Halo 10 Year Residential Guarantee Policy Schedule.